Estate Protection: Radar & Video Surveillance
​Compact Surveillance Radar (CSR) consists of small, low-power units that are extremely lightweight and can be used to detect multiple targets at once within their detection range.
Compact Surveillance Radar has many of the same capabilities as their larger counterpart, Ground Surveillance Radars (GSR): 24/7 operations, wide operating ranges, and the ability to track multiple targets simultaneously and trigger cameras.
Compact Surveillance Radar units are lightweight and easy to install. They use standard CAT 5/6 cable and can be managed remotely, providing direct control and remote monitoring capabilities from anywhere.
These compact units are ideal for building out a wide range of perimeter security measures using Pan/Tilt/Zoom (PTZ) camera systems and can be used to monitor and control access points to the premises or as part of a larger perimeter intrusion detection system.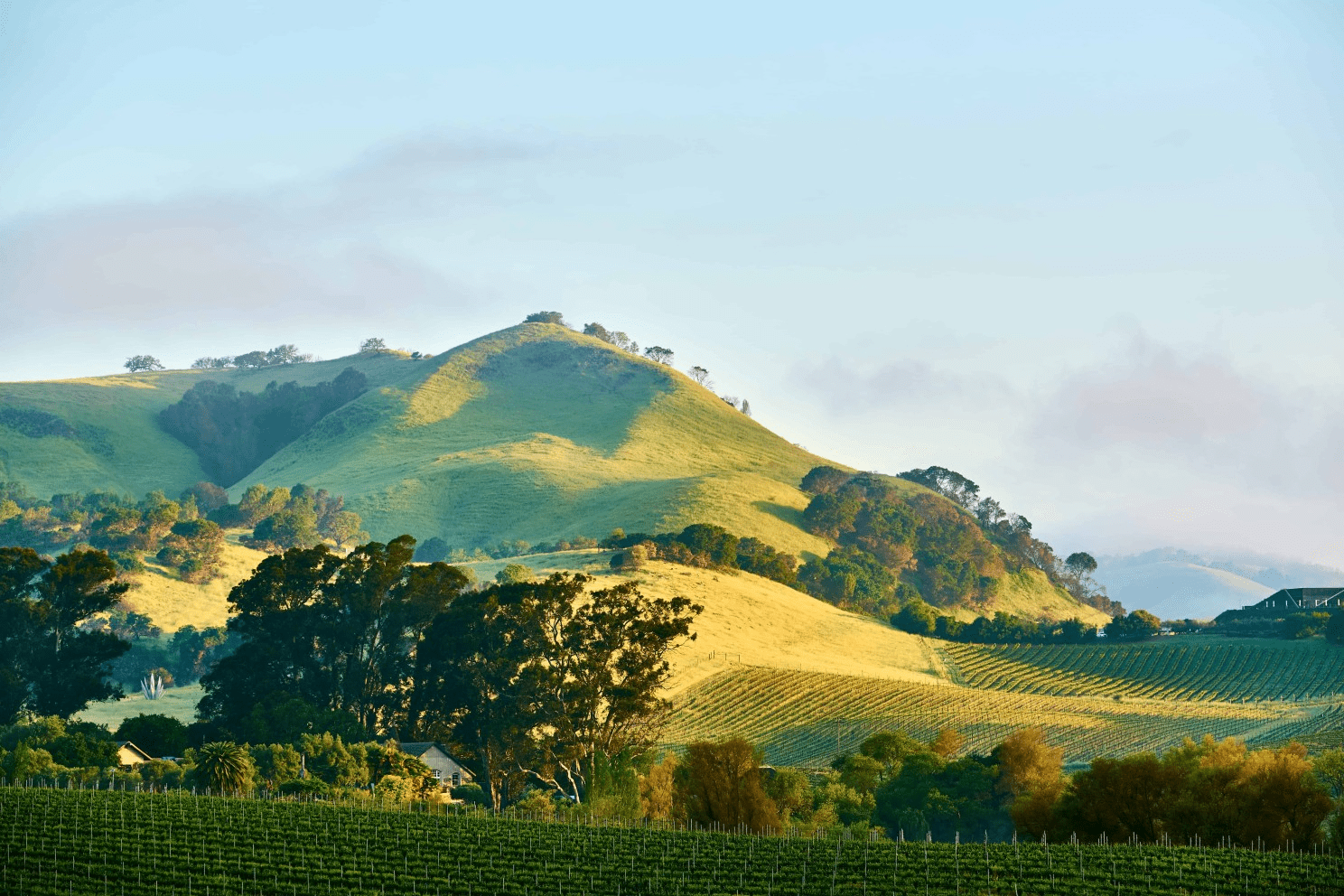 Protecting High-profile Estates
High-profile individuals require an elevated level of security for their properties. Consumer-grade security products are inadequate and can even provide a false sense of security because they lack the features and reliability needed to defeat sophisticated threats from bad actors.
Protecting an estate requires a comprehensive security system that includes video surveillance, intrusion detection, access control, and other devices. A well-designed security system will help security personnel monitor what's happening around the residence 24/7.
Perimeter Challenges
A security system must be able to detect any intruder at any time and anywhere within its perimeter.
A security system shouldn't be prone to false alarms.
A security system should provide security personnel with fast, real-time tracking.
Why Compact Surveillance Radar?
Radar uniquely addresses threats to high-value properties over land, air, and water.
To effectively protect an estate from intrusions and enjoy the benefits of high-resolution PTZ cameras, radar creates an accurate, early warning system that works in tandem with video management systems, floodlights, PA Systems, and emerging technology such as robotic reconnaissance.
Competing technologies can be inadequate due to; the number of units required, accuracy, lack of integration, the complexity of calibration, and the burden of installation.
Alternatively, Compact Surveillance Radar provides a simple installation and setup process, larger detection zones requiring fewer units, and integration with enterprise systems.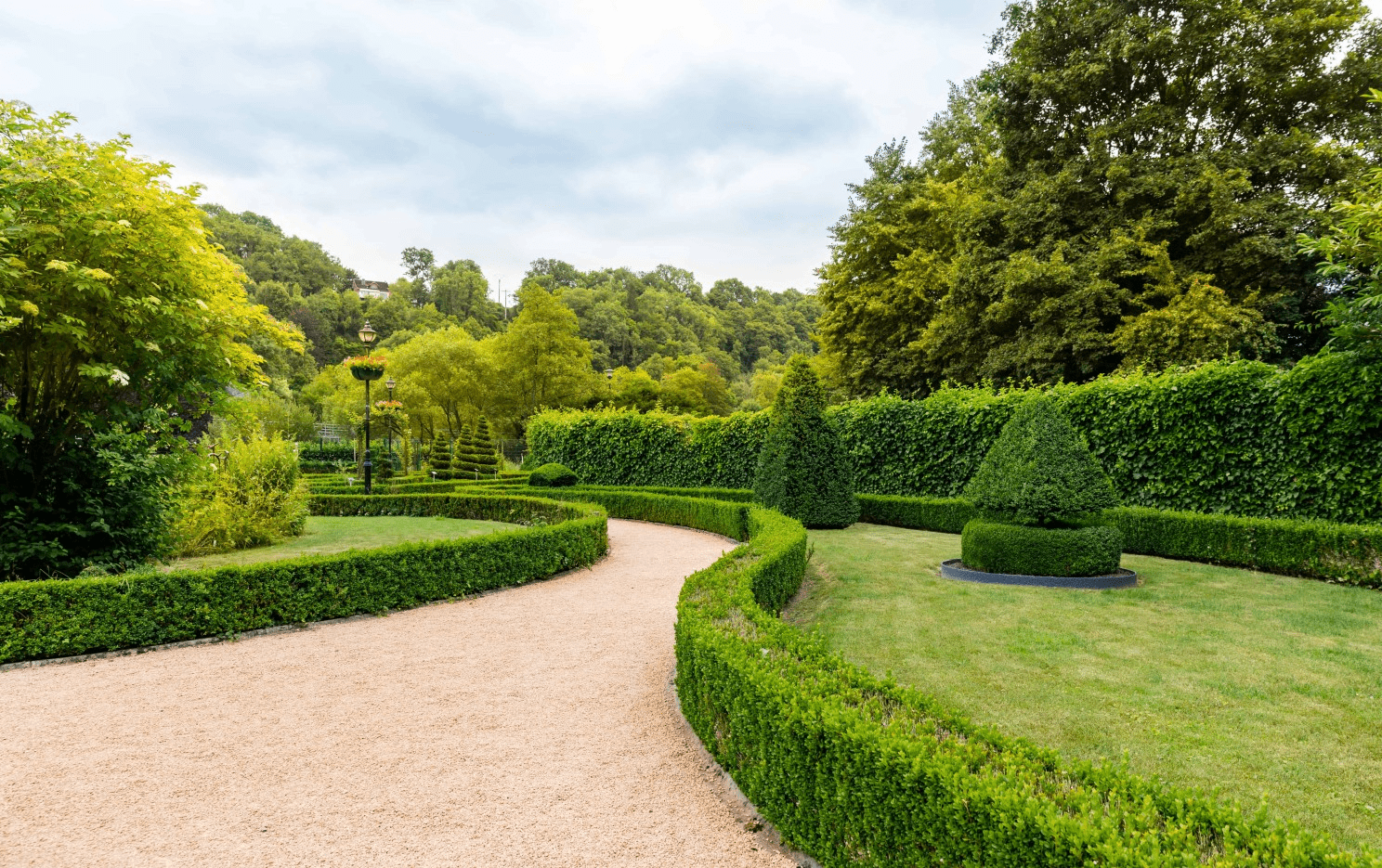 Land threats –
Private estates can consist of various types of boundaries, including; walls, fencing, shrubs, and trees, with large amounts of land covered by vegetation and pets roaming the grounds.
Compact Surveillance Radar units scan detection zones eight times per second, providing live coordinates and size information for all objects detected, enabling PTZ cameras to automatically follow the movement of the objects and alert security personnel.
The built-in object detection capabilities provided by the radar sensor can be calibrated to ignore objects smaller than a certain threshold (e.g., squirrels, cats, dogs) and focus on the right objects (e.g., people and vehicles).
Unlike other systems, radar is efficient even under extreme weather conditions, and its long-range capabilities prevent countermeasures common to other systems.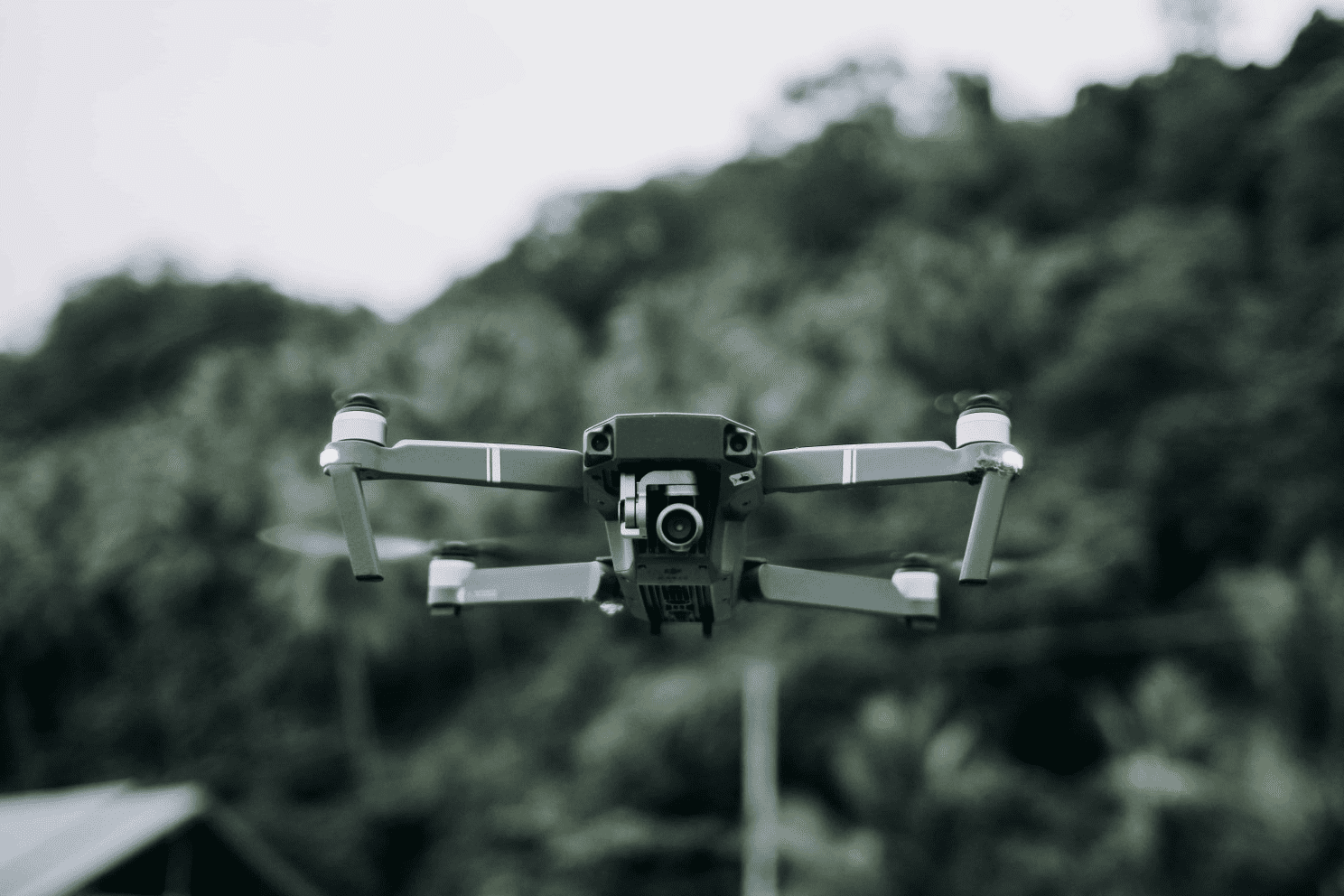 Aerial threats –
Mitigating unwanted drone presence is a growing challenge for high-profile individuals.
The US Federal Aviation Administration (FAA) has issued new rules that require commercial drones to be registered and operated within the operator's line of sight. However, there are still ways to avoid being tracked by a small unmanned aircraft system (sUAS).
Spotter Global's 3D Radar delivers a full-diameter (360°) detection zone from 0 to 90° vertically and 360° horizontally using a single radar weighing 12 lbs. It detects and tracks airborne targets from any angle, including directly overhead. With rapid threat assessment, 3D Radar detects the sUAS and automatically cues cameras for immediate countermeasures.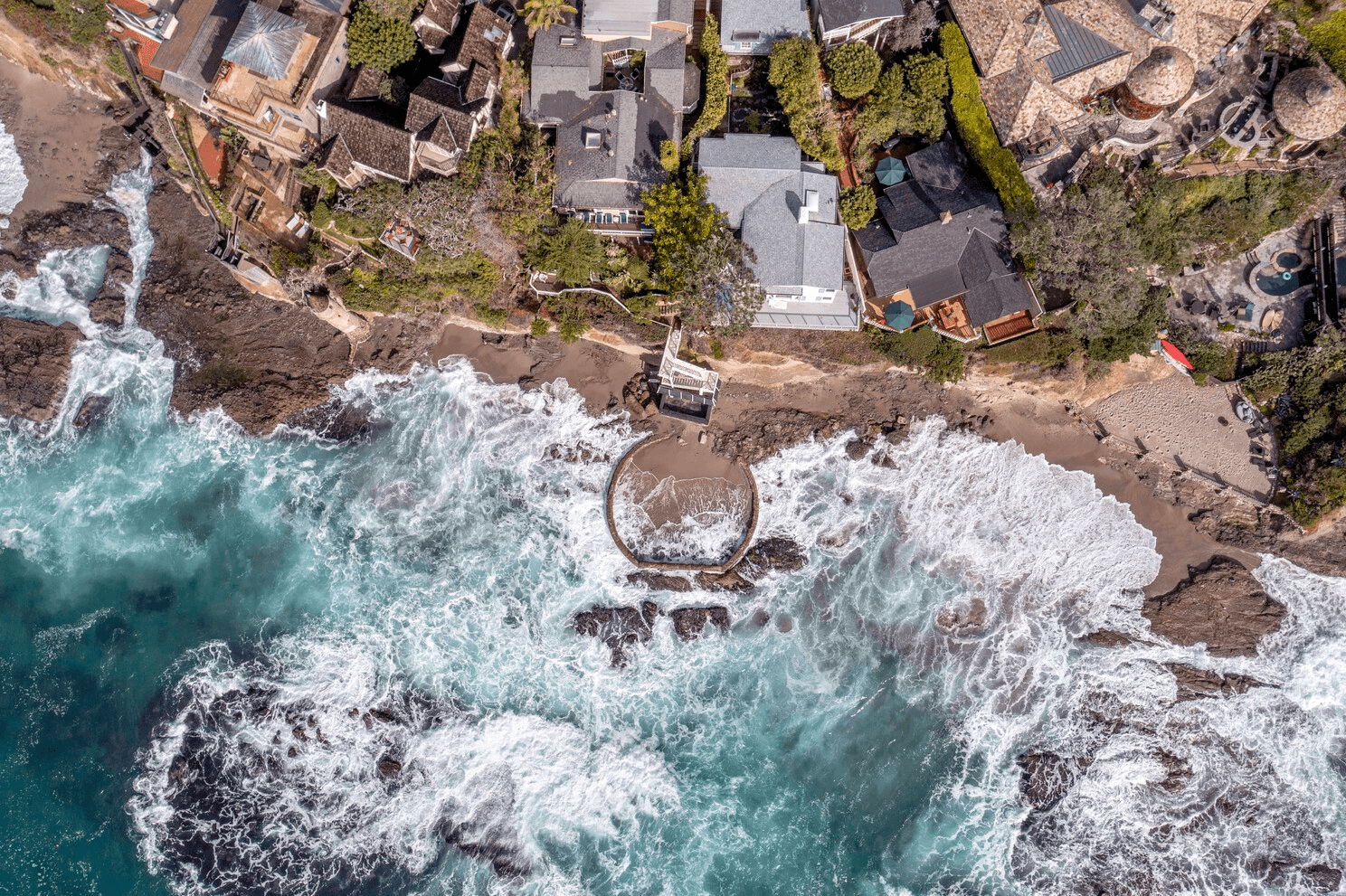 Overwater threats –
Spotter Global is an easy-to-use tool for maritime security monitoring at seaports around the globe. It can help protect coastal communities from potential threats.
Unaffected by changing water levels, over-water radar can automatically classify objects into different categories (small boats, large boats, birds, drones, etc.) and track moving objects, making it an ideal sensor for covering estates with water entrances.
All-weather compact surveillance radar systems are designed to operate in extreme weather conditions, and low power consumption allows the devices to be easily solar-powered.
Radar Solutions
Radar + Artificial Intelligence
Spotter Global's AI technology can identify and track objects within 300 acres.
Control Nuisance Alarm
Machine learning algorithms and filters help identify targets, reduce false alarms, and ensure real threats are addressed.
CK-Series – Smaller Areas
Perfect for smaller sites such as suburban environments, the CK-Series radars run on the 24GHz band, which means no headaches or hassle with acquiring spectrum licenses. Combine that with the small form factor, low power draw, and quick install time, and the CK-Series radars can cover your site in high heat, fog, rain, or snow.
Source: wavereps.com
C-Series – Large Areas
Covering 30–380 acres, C-Series radars are currently installed on every inhabited continent. One of the main reasons customers standardize on Spotter Global over the competition is because the radars perform well in any environment and weather condition they're used in.
It's also so small that it can be installed on nearly any existing infrastructure, and setup time is a matter of minutes instead of hours or days. The wider vertical field of view of the C-Series makes it easier to acquire and track potential threats on rugged, uneven terrain.
Spotter Global Compact Surveillance Radars are the world's first advanced (CSR) System for perimeter, ground, air, sea, and drone detection leveraging artificial intelligence (AI). Spotter Global radars are manufactured, designed, and assembled in the USA.
Source: wavereps.com
About Us
Wave specializes in embedded design and sales support for security manufacturers, ensuring end-users and systems integrators have relevant product information and guidance.
Wave and Spotter Global have partnered to provide state-of-the-art perimeter security solutions for many security applications. Don't hesitate to contact us to schedule a meeting to demonstrate the 3D-Dome Drone Detection, the A-Series, or C/CK Series compact radar systems.
For more information on Spotter Global Compact Surveillance Radar and 3D 360, you can reach us through our chatbot or by phone at 858.252.2880.
DEFENDER BY WAVE