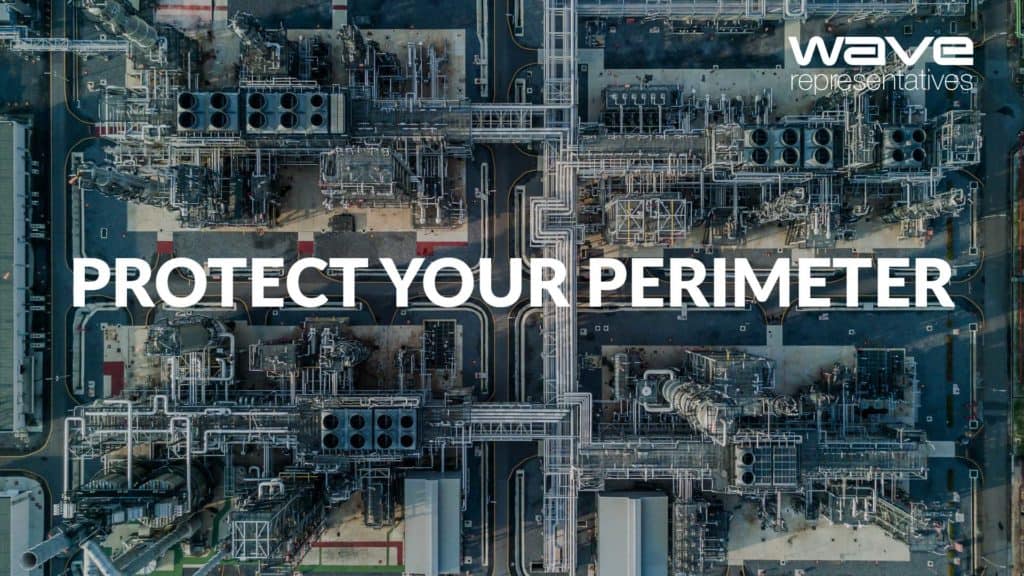 Perimeter Protection
Wave Representatives works directly with leading manufacturers to create the very best technology stack available to solve enterprise applications, such as large perimeters.
Critical infrastructure and enterprise customers require more than commercial grade solutions and drive by sales to help them secure their facilities, they require industrial grade solutions designed for their applications backed by knowledgable sales teams to help them execute on their initiatives.  Our channel partner enablement provides both manufactures and end users with unmatched project acceleration.  We understand that all stakeholders require needed information on manufacturer product deliverables.  Wave Representatives developed a 360 degree engagement service to ensure projects go smoothly.
The above video provides a good example of industrial grade video surveillance versus video surveillance you see at office buildings and supermarkets.  Wave Representatives provides initial assistance with design and then connects end users with certified and professional systems integrators who will complete the design, installation and support.
Enterprise Examples
Large borders provide the best example of how technology can provide visual intelligence on breaches to a perimeter, our white paper on border security solutions – part 1 video surveillance provides a good example of how newer ultra high megapixel cameras are assisting countries with better visibility of their border activity.
Other perimeter examples are large airports, where anyone or anything on the tarmac could spell disaster for passengers and equipment, our white paper on airport operations and security – part 1 video surveillance also provides some good examples of how analytics and video can provide the difference when trying to tackle large perimeter security.
"ultra high megapixel cameras with advanced video analytics are the future for a range of physical security applications"
Wave Representatives specializes in embedded design and sales support for security manufacturers, ensuring end users and systems integrators have relevant product information and guidance.
Strategic partnerships with leading manufacturers combined with strong relationships with professional security integrators enables Wave Representatives to provide unmatched value to end users who want access to better solutions for their security and operational initiatives.