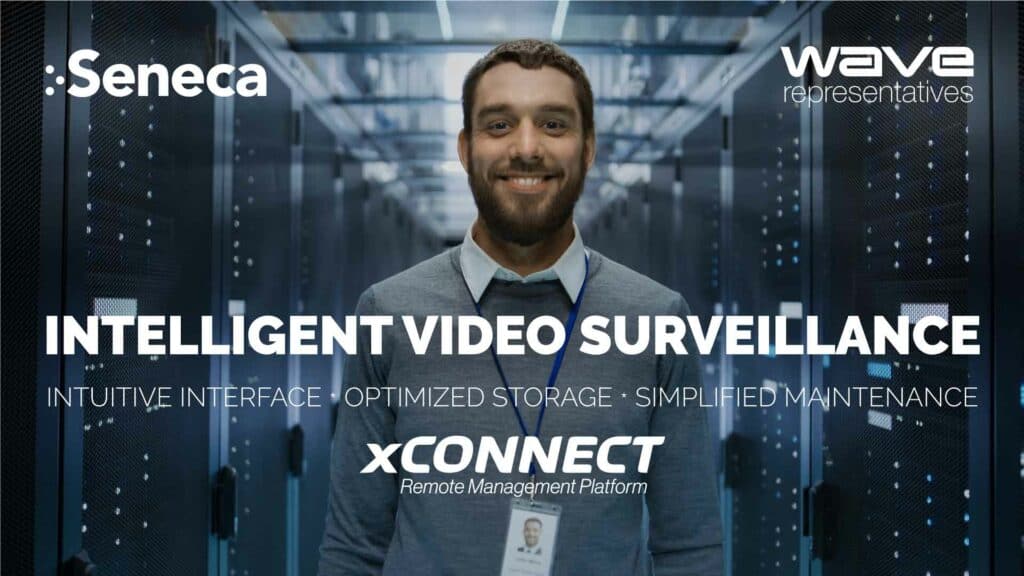 Wave Representatives continues to align with leading manufacturers, providing intelligent solutions for the most challenging business requirements.
Our goal – Security Nirvana.
This week, we partnered with Seneca Data an Arrow Company (Fortune 500).  They provided an excellent introduction to their (impressive) company, product line and support capabilities. We're excited about this new partnership and the benefits it will provide to our channel partners and their clients.
We see a tremendous opportunity with the monitoring capabilities to reduce failures and mitigate onsite support tickets. Planned firmware and software updates. Self healing networked devices. Remote access via 256bit encryption are a few items that make this cloud enabled feature a major win.
Optimized hardware. This helps us guarantee the needed performance, fault-tolerance and capacity requirements of the most demanding video surveillance deployment.
It's easy to become lost with the myriad of available options within the security market.  Yesterdays leaders have fallen to new contenders. Taking their place as innovators, they addresses major security concerns (intelligence, usability, reliability, interoperability, resilient and value).
Contact Wave Representatives today to find our more.
Wave Representatives
Office: 9920 Pacific Heights Blvd
Suite 150, San Diego, CA 92121
Phone: (858) 252-2880